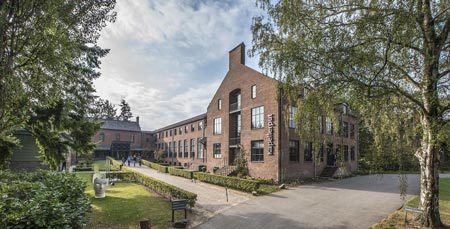 Transformational Presence Intensive Course — Dutch-Language Version of TPLC
5-day Dutch-language training led by Jo Boniszewski, CTPC and Sander van Eekelen, CTPC. 
Dates
Wednesday – Friday, 24 – 26 March 2021
Thursday and Friday, 3 – 4 June 2021
Location
Conference Center Kapellerput
Heeze, The Netherlands
Training Fee (does NOT include lodging and meals)
Before 15 February 2021 – € 1750 (excluding 21% VAT)
After 15 February 2021 – € 1995 (excluding 21% VAT)
Course Description
Are you looking for a powerful coaching approach that penetrates directly to the essence and results in quick insight, steps forward and lasting change? A coaching approach that (further) strengthens your intuitive skills? An approach with practical tools and frameworks that invites you to discover opportunities in what presents itself and unlock the potential of both people and organizations?
The Intuitive Coaching with Impact: Transformational Presence Intensive Course (TPIC) program  offers you the opportunity to fully deepen and become proficient in Transformational Presence Coaching.
Participants are repeatedly surprised how "fast", "in-depth", "powerful" and "simple" the different methodologies are, and how they lead to lasting results.
Effective and impactful coaching in the contemporary world requires new methods and a greater capacity for awareness and perception. Transformational Presence offers a set of simple and powerful skills to take your coaching to the next level.