Conscious Leadership as a Social Contract
Masterclass on Zoom with Alan Seale
Tuesday, September 29, 2020
9 am – 12 pm ET / 6-9 am PT / 15-18 CET
$75 USD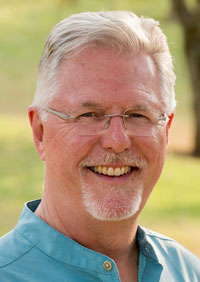 The global pandemic has accelerated the Great Breaking Open around the world, bringing systemic challenges, dysfunctions, inequalities, and injustices out into the open. While some are finding their way, and some even thriving, many are struggling. Powerful invitations are in front of us as we make choices about what we will create together going forward. This moment in history brings us face-to-face with who we are and how we choose to be with one another—individually and collectively. Transformational Presence can make a difference.
What is a social contract?
The idea of a "social contract," first written about in the 16th, 17th, and 18th centuries by Thomas Hobbes, John Locke, and Jean-Jacques Rousseau among others, has been creeping back into today's public discourse. Just one example is Trevor Noah's May 29th video in which he talks particularly about the social contract shaping racial inequalities. The video has been viewed more than 9 million times.
A search for the term "social contract" brings several definitions. However, in essence, a social contract is an unwritten and usually unspoken agreement about how a group of people will be together. Taken a step further, it is an implicit agreement among members of a society or organization to respect a certain set of rules or expectations in exchange for creating a stable, orderly, and functional system. To that end, a social contract may also imply that members of the society sacrifice some of "what I want" for the good of the society as a whole.
Social contracts are all about relationship.
One of the Three Fundamental Principles of Transformational Presence says: The world is built on a matrix of relationships. We understand that our most powerful work happens in the relationship space—the space in between people, ideas, organizations, governments, and on and on.
Social contracts are lived out in the space in between—in what the Japanese culture calls the Ma, or the energetic space. How all of the stakeholders involved live out those social contracts impacts the relationship space and shapes the Ma of any system or situation.
Transformational Presence, Conscious Leadership, and Social Contracts
Transformational Presence and conscious leadership also happen in the space in between—in the relationship space. Transformational Presence offers foundational approaches, tools, skills, and capacities for conscious leadership. The more we embody Transformational Presence as a way of living and leading, the more conscious we become as leaders and coaches, and the clearer and more intentional we will be about the social contracts we live by.
Join Alan on Zoom on September 29th for perhaps a different kind of Masterclass. We will explore how Transformational Presence, conscious leadership, and social contracts come together within our own lives and work. Among the questions we will consider are:  
What is your social contract with the people you serve? With your family? With yourself?
What do you commit to bringing to the world through your presence—by how you show up every day with the people that you serve?
What words or phrase best articulates that commitment?
Through our process, you will experience your own personal reflection and discovery. At the same time, you will find powerful questions and approaches to use in your work as you support leaders, teams, and influencers. 
While we can't be together in person right now, we can certainly come together in community on Zoom. Our Global Gathering back in June showed us how powerful and inspiring that can be. And so we look forward to meeting you for this Masterclass on September 29th!