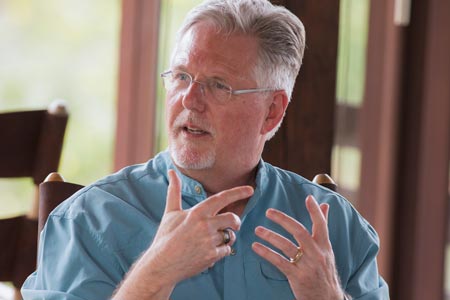 The Transformational Presence Leadership and Facilitation Mentoring Program (TPLM) is designed for those who wish to further refine their Transformational Presence skills and capacities as a leader, coach, and facilitator.
The focus of the program is on leading and facilitating Transformational Presence concepts, frameworks, and tools in organizational, business, group, and workshop or seminar settings.
Enrollment is limited to eight participants to ensure a high level of personal attention and support.
Mentoring with Alan has taken my understanding of what mentoring means to a whole different level. I came with the intention to further develop myself, yet what I found was something so much bigger and more relevant than I ever could have expected. Alan's presence and the way that he holds space for all of the participants awakens authenticity and courage. This program is a cauldron of wisdom stretching you for new openings as a leader, as a coach, and as a human
Through this fully interactive intensive mentoring journey, you will work with Alan to further refine your presentation and facilitation skills in the Transformational Presence approach, as well as to deepen your own personal Transformational Presence. Your colleagues in the program will be your presentation audience and participants.
In the programs in Costa Rica, an added bonus is the opportunity for coaching with Karen Montealegre and the horses of Kantara to strengthen your inner alignment, intention, and clarity as a leader and facilitator.
Programs, hotel packages, and fees vary according to country and setting.
For a full description as well as full details about specific programs, click on the links below.