My good friend and Transformational Presence colleague Chris Monk passed away unexpectedly on May 31st. He collapsed and died while out on an evening run near his home in England. He died doing something he loved to do in a place he loved to be—in the beautiful surroundings of nature. He was 54 years old.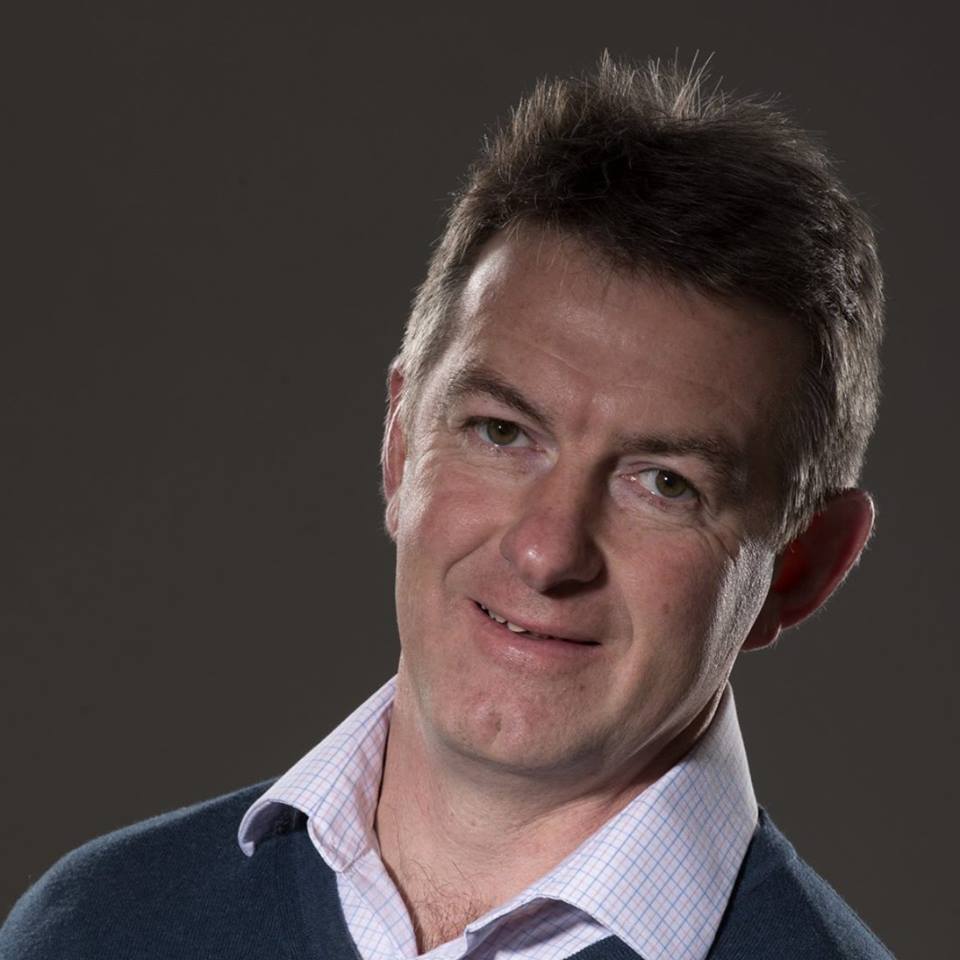 Chris and I had spent an inspiring hour together on Skype earlier that day. We spoke at least every couple of months to catch up with each other, share whatever we had been thinking about, and talk about the projects we were working on. A couple of weeks before, his daughter had gotten married, and Chris was beaming as he shared how proud he was of her when he walked her down the aisle. He spoke of how "conscious" she was, of the beauty and depth in the readings she and her new husband had chosen for their ceremony, and how impressed he was by the level of "awareness" among her friends.
During our call, we laughed a lot and we spoke about things that mattered deeply to each of us. We talked about next steps for Transformational Presence in the world, and Chris said "Yes" to a project I had invited him to help me with. Chris was as vibrant and radiant as ever.
Just three hours later, he was gone. Since then, I keep reflecting on the Buddhist teaching:
Death is certain, its timing uncertain; so what is important now?
Chris was an active leader in the Transformational Presence community from the very beginning. He participated in one of the first TPLC seven-month teleclass cohorts in 2009. He was one of our first Certified Transformational Presence Coaches and he collaborated with other TPLC graduates in taking this approach out into the world. He lived and breathed a deep commitment to the principles and concepts of Transformational Presence through everything he did—as a coach and organizational consultant, as a leader, as a husband and father, as a friend, and simply as a man.
Chris was one of the kindest and gentlest men ever to walk this earth. He was humble, grounded, centered, and real. He brought integrity, authenticity, and his enormous heart to everything he did. Those of us who were blessed to know him well and call him a friend and colleague will greatly miss his physical presence, his warm laughter, and his generous spirit for a long time to come.
It's hard to believe that he is gone from us physically, yet I feel his presence from the other side. Several others in our community who had been working closely with Chris recently have expressed the same feeling. He seems to be sending a clear message to all of us that he can do his work better now from over there. And so our collaborative partnerships with Chris go on. It's just a different kind of collaboration now.
My dear Chris, I celebrate you and the many gifts that you shared with all who were lucky enough to be in your presence. Fly high and fly free in your new life on the other side. And know that you are greatly loved from this side. You're off on a new adventure now. May blessings follow you every step of the way.
As a parting gift, I offer you these words of Irish poet John O'Donohue. The two of you were nearly the same age when it was your time to go. You both brought so much love and compassion into this world, and your parting left many of us feeling that we had lost you too soon.
On the Death of the Beloved
by John O'Donohue
Though we need to weep your loss,
You dwell in that safe place in our hearts,
Where no storm or night or pain can reach you.
Your love was like the dawn
Brightening over our lives
Awakening beneath the dark
A further adventure of colour.
The sound of your voice
Found for us
A new music
That brightened everything.
Whatever you enfolded in your gaze
Quickened in the joy of its being;
You placed smiles like flowers
On the altar of the heart.
Your mind always sparkled
With wonder at things.
Though your days here were brief,
Your spirit was live, awake, complete.
We look towards each other no longer
From the old distance of our names;
Now you dwell inside the rhythm of breath,
As close to us as we are to ourselves.
Though we cannot see you with outward eyes,
We know our soul's gaze is upon your face,
Smiling back at us from within everything
To which we bring our best refinement.
Let us not look for you only in memory,
Where we would grow lonely without you.
You would want us to find you in presence,
Beside us when beauty brightens,
When kindness glows
And music echoes eternal tones.
When orchids brighten the earth,
Darkest winter has turned to spring;
May this dark grief flower with hope
In every heart that loves you.
May you continue to inspire us:
To enter each day with a generous heart.
To serve the call of courage and love
Until we see your beautiful face again
In that land where there is no more separation,
Where all tears will be wiped from our mind,
And where we will never lose you again.
You may subscribe to our free weekly newsletter by clicking here.
Related Blog Posts:
Facebook Comments