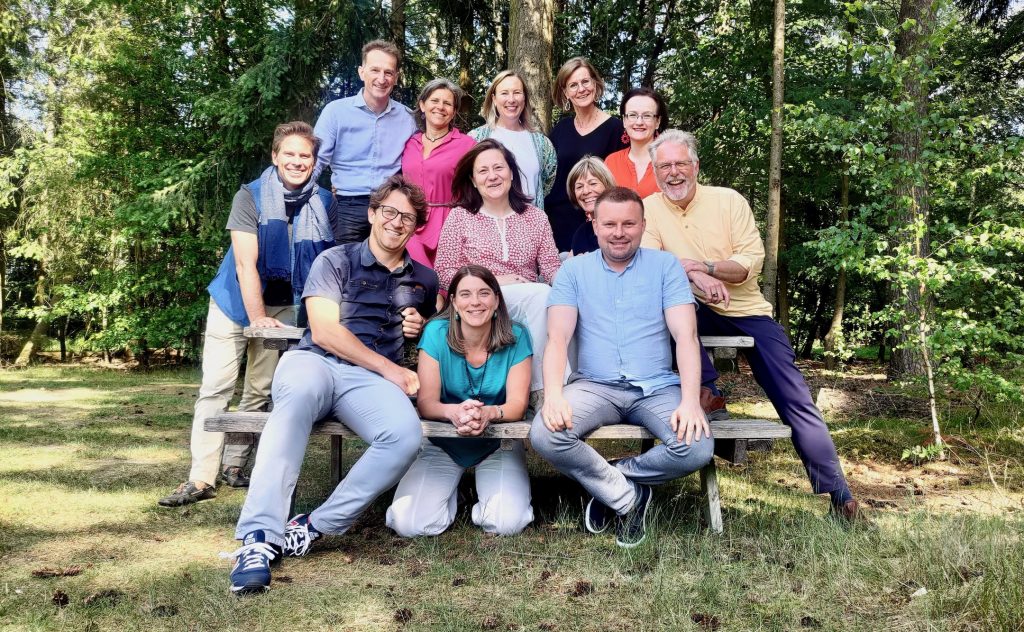 Since 2018, in preparation for the moment when Alan would step back from leading the Transformational Presence signature programs, he has been mentoring ten gifted Transformational Presence coaches to carry this work forward in a teaching and speaking capacity to the next generations. The Transformational Presence Global Program Leaders come from 7 countries, making the Transformational Presence signature programs now available in 8 languages.
The mentoring process with Alan has been structured as a combination of in-person and Zoom group mentoring intensive retreats as well as one-on-one personal mentoring sessions. Going forward, Alan continues to work closely with all of the program leaders as, together, they shepherd the evolution of Transformational Presence in the world. 
Scroll down to meet our team and get to know them a bit, especially noticing who is leading programs in a country, language, or format that is right for you. You can find their upcoming programs listed on the Learning and Development page of this website as well as by clicking through to their own websites as listed in their profiles below. 
Please note that courses led by these Program Leaders will be offered through their own companies in partnership with the Center for Transformational Presence. 

Elina Akola (Finland)
Jo Boniszewski (The Netherlands)
Katarina Cars (Sweden)
Marie Dancourt-Cavanagh (Belgium/France)
Sander van Eekelen (The Netherlands)
Patryk Lange (Poland)
Paolo Morley-Fletcher (Italy/UK)
Vincent Sark (The Netherlands)
Caroline Veerman (The Netherlands)
Joanna Maria Zawada (Poland)
Elina Akola (Finland)
Elina Akola, ACC, CTPC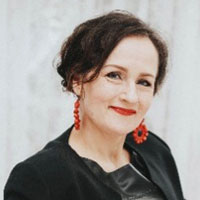 Teacher, coach, and speaker Elina Akola says she found Transformational Presence by following her intuition. In Elina's words:
When I started my first training with Alan in 2018, I did not foresee what a life-changing journey this would be for me! Now I am leading some of the Transformational Presence courses in Finnish.
Intuition has always been a strong tool for me as a coach. As a professional of adult education, I have been teaching people to help themselves for years. Transformational Presence gave me tools to help people find answers to their questions about life, pathways through their challenges, and new direction and clear next steps with opportunities. This skill is nowadays more valuable than ever before because of insecurity in ever-changing situations and the vast amounts of information coming towards us every day.
To get access into that inner knowledge, one has to first learn how to be present. Intuition, finding solutions, and a sense of knowing is not just an "inner game." It starts from listening deeply to people, situations, surroundings, and then to oneself. It's all about different perspectives, things, situations, and relationships between different particles of emerging life. Transformational Presence gives us the keys that open the doors into that vast source of information.
My ongoing journey of self-discovery and inspiration with Transformational Presence continues to bring deep change in how I show up to my life and work. As a quick-minded person I am nowadays more present. I am more in a mood of listening first and acting after. I work more wisely. I have more resources for my own wellbeing and my loved ones.
Elina holds two Masters degrees: Master of Arts and Master of Education.
Languages: Finnish, English
Website: Sophiasign
LinkedIn: Elina Akola
Jo Boniszewski (The Netherlands)
Katarina Cars (Sweden)
Marie Dancourt-Cavanagh (Belgium/France)
Sander van Eekelen (The Netherlands)
Patryk Lange (Poland)
Paolo Morley-Fletcher (Italy/UK)
Vincent Sark (The Netherlands)
Caroline Veerman (The Netherlands)
Joanna Maria Zawada (Poland)