Since 2018, in preparation for the moment when Alan would step back from leading the Transformational Presence Signature Programs—TPLC, TPLA, Soul Mission, and The Manifestation Wheel—he has been mentoring nine gifted Transformational Presence coaches to begin leading these courses.
The Transformational Presence Program Leaders come from 6 countries, making the Transformational Presence signature programs now available in 7 languages. The leaders are:
Elina Akola from Finland
Jo Boniszewski from The Netherlands
Katarina Cars from Sweden
Marie Dancourt-Cavanagh from Belgium and France
Sander van Eekelen from The Netherlands
Paolo Morley-Fletcher from Italy and the UK
Vincent Sark from The Netherlands
Caroline Veerman from The Netherlands
Joanna Maria Zawada from Poland
The mentoring process has been structured as a combination of in-person group mentoring intensive retreats, Zoom group mentoring sessions, and one-on-one personal mentoring sessions. Alan and the Programs Leaders will continue their mentoring relationship going forward, shepherding the evolution of the Transformational Presence work through Alan as well as through this dynamic group.
Scroll down to meet our team and get to know them a bit, especially noticing who is leading programs in the language of your country. You can find their upcoming programs listed on the particular program pages of this website (TPLC, TPLA, Soul Mission, and Manifestation Wheel) and on our Calendar.

Belgium
Marie Dancourt-Cavanagh, EMCC Senior Practitioner, CTPC
Languages: French, English, German
Website: https://www.openingways.eu/ (under construction)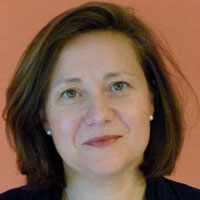 When Marie Dancourt-Cavanagh discovered Alan Seale's Transformational Presence work in 2018, it was a key turning point to switch from transactional to transformational coaching and to uncover the powerful impact of a potential-based approach. The Transformational Presence approach truly does reconcile the rational mind with intuitive wisdom.
Marie is an experienced transformational systemic leadership coach, trainer, and facilitator, supporting executives, teams, and leaders in unleashing their leadership potential and making a difference where it matters. She is passionate about meaningful and sustainable change, using a combination of creative approaches as well as systemic and collective intelligence tools, all supported by the foundation of Transformational Presence.  
Among Marie's specialties are leadership development and change management, high-performing teams, cross-cultural communication, resilience and stress management, talent and strengths development, career and life transitions, and women in leadership.
Marie has a background in international affairs in the public sector at operational, strategic and senior management levels. With almost 25 years of business experience and 10 years as the founder of OpeningWays coaching and consulting group, she has built extensive experience over a range of industry and economic sectors that help her bring an out-of-the-box perspective to those she serves.  
Marie brings a natural enthusiasm, strong strategic focus, integrity, creativity, and both a learning and operational mindset to her work. She is deeply committed to humanistic values and building a more respectful, fair, and inclusive world.
Finland
France
Italy
The Netherlands
Poland
Sweden