"Dynamic, interactive, inspiring, powerful content, and engaging" are just some of the words that people use to describe Alan Seale as a keynote speaker. His keynote engagements include the Global Conscious Leadership Summit in Montréal in 2019 and the virtual Summit in 2020; the ICF North America Global Conference in Cleveland; the ICF Europe Global Conference in Sweden (via videoconferencing), the International Coach Federation (ICF) UK Conference; the ICF Leadership Congress for Latin America in Santiago, Chile;  as well as regional leadership and coaching conferences and symposiums in The Netherlands, Belgium, Germany, Sweden, Spain, and Romania.
Understanding the difference between "complex" and "complicated" is critical in todays volatile, unpredictable, and rapidly changing world. We've been well trained in how to approach "complicated" situations and circumstances. Yet we are now living in a complex world. And a complex world demands an entirely different set of leadership skills as well as much greater capacities for awareness, understanding, perception, creativity, innovation, and resilience. In addition, addressing the social contract inherent within conscious leadership must now be a part of the mainstream conversation.
This is the heart of Alan's work. His keynote presentations are always interactive and engaging, because transformation happens through process. He offers simple yet powerful skills, tools, frameworks, and approaches that open the door for what he calls "Whole-Mind Thinking" and "Whole-Being Awareness" — skills and approaches that can help you lead and facilitate breakthrough, transformation, and effective action and impact for those you serve, even in the most complex and challenging situations and circumstances.
Alan can adapt his presentation to your particular needs and context, as well as for in-person or virtual presentation. Contact us via email to start a conversation and explore how we can bring an inspiring, informative, and engaging keynote experience built on creative and practical "how-to" approaches to your event or organization.
For full promotional information, see our Press Kit. 
Sample Interactive Keynote Topics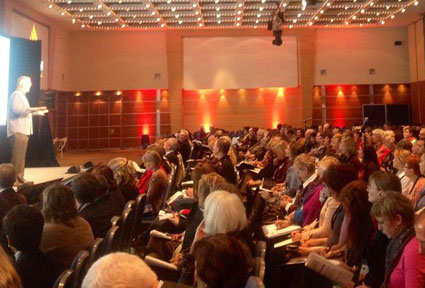 Transformational Presence: Conscious Leadership for a Rapidly Changing World
Transformational Presence is a way of showing up as a leader that creates the optimal environment and culture for transformation, creativity, innovation, resilience, and effective action. In this interactive keynote lecture, Alan offers new and more expansive ways of thinking, intuiting, and engaging within the complexities of uncertain and unsettling times. He explores the concept of conscious leadership more fully and helps the audience understand what that means, both in the big-picture view as well as the close-up view. Profound and practical, Alan meets you where you are in your leadership and helps you take your next steps forward.

Leadership As a Social Contract
In a world where equality, respect, and human values has come to the forefront of awareness, what is our social contract with the people that we serve? Who do we commit to being, how do we commit to showing up? What does it mean to truly show up as a Transformational Presence?

The Deep Simple: Tools For Navigating Today's Complex and Rapidly Changing World
How to cut through complexity with simple and practical approaches that can help you navigate today's uncertain terrain.
Transformational Leadership Presence: Showing Up To Make a Difference
How to create a culture that supports transformation and sustainable change.
TransformActional Leadership: Prototyping a New Kind of Leadership In a Rapidly Changing World
TransformAction is "transformation in action"—an emerging paradigm of  leadership for a VUCA (Volatile, Uncertain, Complex, Ambiguous) world. TransformActional Leadership is grounded in the understanding that everything is energy in motion—life, relationships, business, and government. Everything is part of a larger flow. Through simple yet powerful tools and awareness, we can cut through complexity and allow the larger flow to show us each next step. This interactive lecture/workshop is built on 4 modern-day leadership archetypes—the Seer, the Explorer, the Co-Creator, and the Ambassador. As we embody the qualities and characteristics of these four archetypes, we prototype a new kind of leadership for today's rapidly changing world.
Alan Seale, PCC, MSC
Keynote Speaking Engagements
From Conference Organizers and Audience Members