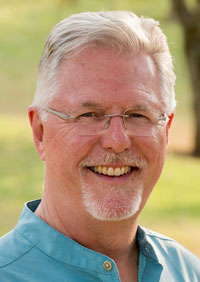 Author, speaker, and mentor to leaders and coaches around the world, Alan Seale is the founder and director of the Center for Transformational Presence.  He is the creator of the Transformational Presence Leadership and Coach Training program which now has graduates from more than 35 countries. He is the author of 7 books, currently published in English, Dutch, French, Russian, Norwegian, Polish, Romanian, and soon in Finnish. Truly a global mentor and coach, Alan currently serves clients from six continents.
Alan has been a keynote speaker for the International Summit on Conscious Leadership in Montréal, Canada, the International Coach Federation (ICF) North America Global Conference in Cleveland, the ICF European Global Conference in Sweden via video, and for ICF Regional Conferences in the UK, Sweden, Romania, Latin America, and Spain.  
Through 2021, Alan maintained a full speaking and teaching schedule throughout the Americas and Europe as well as on Zoom. In 2022, he stepped back from teaching to devote more time to one-on-one mentoring and coaching, writing, and speaking. 
When people ask Alan what he does, he often replies:
I help people be who they need to be so that they can do what they came here to do.
Everywhere I go, I meet people who want to make a difference, whether that is in their family or community, or on a global scale. My soul mission or "why I'm here" is I liberate and empower. I help people accomplish big things, first by helping them set themselves free from whatever is holding them back, and then supporting them to walk in the world in their own authentic Transformational Presence.
I feel like I have the best job in the world! I get to support extraordinary people in bringing their dreams and visions to reality, all in service of creating a world that works. 
Earlier in his professional life, Alan enjoyed an extensive career as a professional singer and voice teacher in New York City.  He appeared in concert throughout the United States and Europe, and as a soloist with the New York Philharmonic, New York City Opera National Company, the Spoleto Festival (Italy and USA), and the Baltimore Chamber Orchestra. His voice students included Austrian dramatic soprano Brigitte Pinter, American coloratura soprano Cyndia Sieden, and Broadway stars Marc Kudisch and Graham Rowat.
Alan is a Professional Certified Coach (PCC) through the International Coach Federation, a graduate of The Coaches Training Institute, Organizational Relationship and Systems Coaching at the Center for Right Relationship, The Evolutionary Institute, and The New Seminary in New York City.  He holds a Master of Music degree in Voice from Westminster Choir College, formerly in Princeton, NJ, and a Bachelor of Arts degree in Music Education from Transylvania University in Lexington, KY. He currently makes his home just outside Newburyport, Massachusetts, USA.
Contact Alan through email.