Travel is in my genes. One of my earliest childhood memories is of standing on the train platform in my little Kentucky town and saying goodbye to my parents as they embarked on their first trip to Europe. Though we were of rather modest means, my parents somehow sensed that travel would open up the world to them and expand their horizons. And indeed it did. Throughout their nearly 60 years of marriage, they were always planning and saving money for their next trip.
I've been blessed to travel to many parts of the world through my work. Between my first career as a singer and voice teacher and my work in the last 17 years as a coach, speaker, and facilitator, I have worked in 19 countries on five continents.
However, over the years, I have discovered that with travel, as well as with events and circumstances of our lives, there are both outer and inner experiences. In other words, every destination that I visit also awakens something inside of me – a feeling, a new awareness, or a new understanding.
Jewish philosopher Martin Buber wrote:
All journeys have secret destinations of which the traveler is unaware.
When I recently came across this quote, I instinctively knew what Buber was talking about. I was happy to have a term to describe something that I've experienced since early childhood. From the time that I was six years old until I was thirteen and we moved to another town, I spent every afternoon after school with the wise and eccentric elderly woman who lived next door. We affectionately called her Cousin Lucy, because she and my grandmother discovered a common family name several generations back.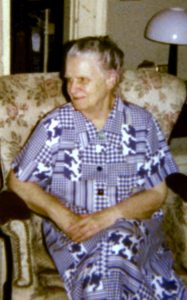 Walking into Cousin Lucy's house was like walking into another world. She had been an antiques dealer when she was younger, and her house was a treasure trove of fascinating and curious things. My favorite was a laptop writing desk that once belonged to Thomas Jefferson! Her very large house was so filled with stuff that she only allowed guests into two rooms. However, if I asked permission, she would allow me to roam and explore.
Cousin Lucy treated me like an adult in a child's body. We talked about everything from news stories to television shows to making pottery to playing chess. She valued my thoughts and inquiries and I valued her wisdom and mentoring. Cousin Lucy awakened my awareness and understanding about life. Looking back, I realize that although my daily outer destination (to use Buber's words) was Cousin Lucy's sitting room, on nearly every visit, I discovered another inner secret destination. Our time together helped me uncover new parts of me – new interests, new ideas, and new possibilities.
In a similar way, I've learned through my travels that every outer destination also has a corresponding inner destination.
For example, while meditating in the chapel of an old Belgian monastery, I discovered a new sacred place in my heart. While watching the sunrise over Rachaprabha Lake in Thailand, I reached a new depth of serenity in the core of my being. The first time that I visited the Western Desert in Egypt, I found a portal deep in my soul that connected me to the timelessness of the universe.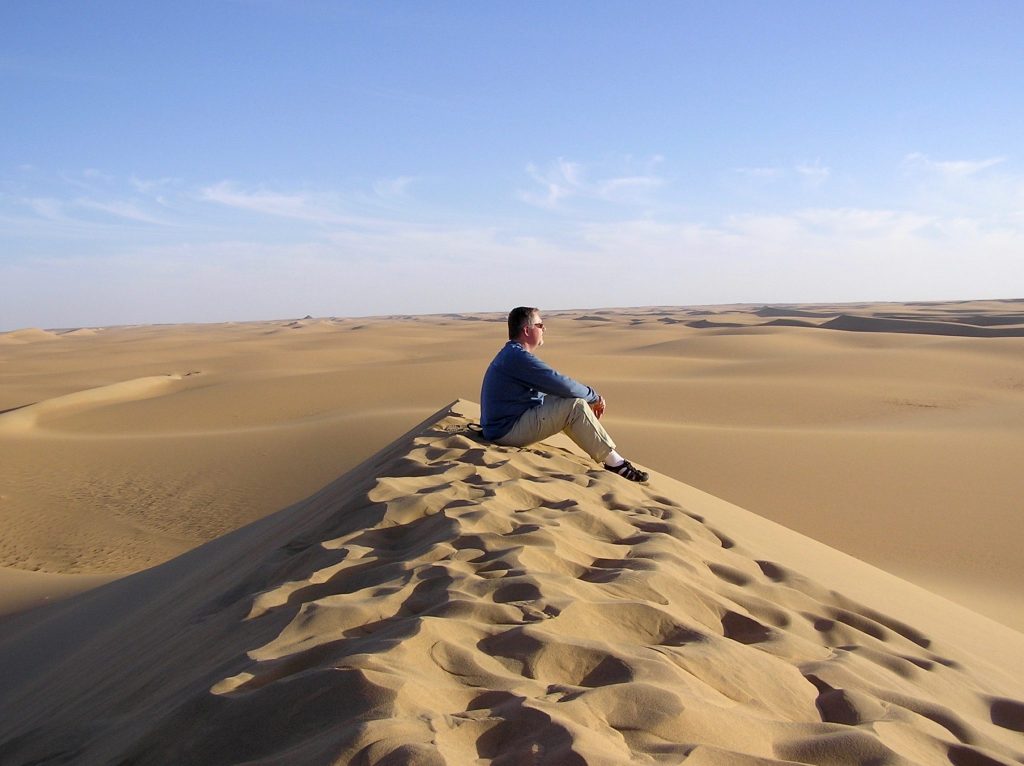 With each experience, I touched a place inside of me that I immediately sensed I would know forever. When I remember those outer destinations today, I'm instantly taken to the corresponding inner destinations within me.
It's not only the exotic journeys that offer secret destinations. Even the most ordinary places and experiences have the potential to touch our inner world in ways that we might not have expected. You probably have your own stories. To me, these are the secret destinations of which Martin Buber spoke.
Through the many experiences and journeys of my life, I've discovered that perhaps the real purpose of our outer destinations, circumstances, and situations is to take us to the secret destinations inside of us. The secret destinations are where the richness lies.
While a place or a situation exists outside of us, our experience of it happens inside of us. Through our experience, we meet new parts of ourselves or revisit parts that we have met before. We learn more about who we are and what is truly important to us. And the more we know ourselves and live in alignment with our inner truths, the more we can live with integrity and authenticity.
In the course of this New Year, many things will happen. You will visit many places and find your way through many situations. Some will be to your liking and others will not. Yet if you pay attention, you will recognize that each one touches or awakens something inside of you.
Trust that you have arrived at both these inner and outer destinations for a reason, even though you may not yet understand what the reason is in that moment. Be curious about why this part of you is being touched. Be open to new discovery – about yourself, about others, and about the circumstances you are in. And remember Martin Buber's words:
All journeys have secret destinations of which the traveler is unaware.
If you enjoyed this blog post and found it helpful or inspiring, please share it with your friends on social media by clicking on the icons below. You are also welcome to make a comment below. 
You may subscribe to our free weekly newsletter by clicking here.
Related Blog Posts:
Facebook Comments