There is a saying, "With every challenge comes an opportunity." And that is exactly how we view the challenge for our in-person signature programs presented by the pandemic and the related international travel restrictions. While we were planning to introduce virtual versions of all of our big programs next year, we now have the opportunity to bring these leading-edge programs to you sooner! And so, starting September 22nd, the Transformational Presence Leadership and Coach Training (TPLC) comes to Zoom!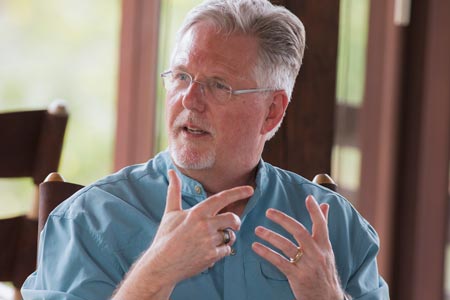 7 six-hour Zoom sessions
Tuesday-Saturday, September 22-26
Wednesday, September 30
Wednesday, October 1
8 am – 2 pm ET / 5-11 am PT / 14-20 CET
Full Program Description
Register
Approved Coach Specific Training Hours by the ICF
Approved by the International Coach Federation (ICF) for 72 Coach Specific Training Hours or CCEs, the TPLC as we call it, is a proven pathway from the ICF PCC credential to MCC. This course expands the core competencies of the ICF to core capacities for conscious coaching and leadership in a rapidly changing world. The Foundation Course, starting on Zoom on September 22nd, provides 52 Coach Specific Training Hours/CCEs. The follow-up Supervised Mentor Coaching Zoom course provides an additional 20 hours.  
With graduates from more than 35 countries, the TPLC offers a fresh, cut-to-the-essence coaching approach to life, leadership, business, government, healthcare, and education. To be an effective, impactful, and transformative leader and coach in today's constantly changing landscape requires new kinds of skills and tools as well as broader capacities for awareness and perception.
What will I learn?
Grounded in ancient wisdom traditions, quantum science, and consciousness studies, the TPLC offers practical yet powerful tools, skills, language, and approaches that expand your capacities for intuitive thinking, big-picture awareness and understanding, and navigating quickly changing situations and circumstances.
In this 7-session Zoom course, you will learn how to:
Navigate complex situations and circumstances and find effective next steps
Be more receptive, responsive, creative, and innovative
Partner with what is happening instead of struggle against
Sense and perceive beyond the obvious
Understand what is happening on multiple levels in situations and circumstances
Meet both opportunities and challenges with clarity and confidence
"Connect the dots" and work with the interrelatedness of everything
Improve communication and collaboration with those you serve
Sense the right moment for action and how to move forward, as well as when it is time to step back and let things unfold
Reduce stress and foster resilience in the face of uncertainty, hardship, and challenge
The Zoom version of the TPLC is structured as 7 six-hour sessions. The dates are Tuesday – Saturday, September 22-26, followed by two consecutive Wednesdays, September 30th and October 1st. Class hours for each session are 8 am – 2 pm EDT / 5 -11 am PDT / 14-20 CET.
The themes for each day are:
Day 1—Foundation
Days 2 & 3—Intuitive Thinking
Day 4—Dialogue and Deep Listening
Day 5—Quantum Leadership and Coaching: How Life Works as Energy in Motion
Day 6—Human Energy System: Understanding Ourselves and the People and Organizations We Serve
Day 7—Bringing It All Together
More Information and Registration
To learn more about this course, visit the TPLC webpage. Scroll down to the Dates & Registration tab for registration fees and payment options. To register, send an email.
If you have been looking for a course that brings together awareness, wisdom, and powerful presence with effective and impactful action, look no further. I look forward to meeting you on Zoom!
---
Related Blog Posts: