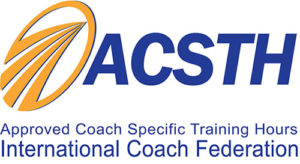 Expanding the core capacities for conscious coaching and leadership in a rapidly changing world
72 Coach Specific Training Hours approved by the International Coach Federation (ICF—52 hours for TPLC, 20 hours for Supervised Mentor Coaching) 
With graduates from more than 35 countries,  Transformational Presence Leadership and Coach Training (TPLC) offers a fresh, leading-edge coaching approach to life, leadership, business, government, healthcare, and education. Effective, impactful, and transformative leadership and coaching in today's rapidly changing world requires new kinds of skills and tools as well as broader capacities for awareness and perception.
Virtual and/or in-person versions of this program are currently available in English, Dutch, and Polish. Courses in French, Italian, Finnish, and Swedish are in development. 
Transformational Presence cuts to the essence of circumstances and situations, identifies emerging potential, and then partners with that potential to discover a clear pathway forward — a pathway that can lead us toward a world that works. Transformational Presence is a leadership and coaching approach whose time has come — an essential skill set for navigating the complexities of today's rapidly changing and uncertain world.
Description
Grounded in ancient wisdom traditions, quantum science, and consciousness studies, the TPLC offers practical yet powerful tools, skills, language, and approaches that expand your capacities for intuitive thinking, big-picture awareness and understanding, and navigating quickly changing situations and circumstances. Transformational Presence is an essential skill set for effective and impactful transformational coaching and leadership in today's uncertain world.
In this program you will learn how to:
Navigate complex situations and circumstances and find effective next steps
Be more receptive, responsive, creative, and innovative
Work with instead of struggle against
Sense and perceive beyond the obvious
Understand what is happening on multiple levels in situations and circumstances
Meet both opportunities and challenges with clarity and confidence
"Connect the dots" and work with the interconnection of everything
Improve communication and collaboration with those you serve
Sense the right moment for action and how to move forward, as well as when it is time to step back and let things unfold
Reduce stress and foster resilience in the face of uncertainty, hardship, and challenge
TPLC offers a transformational coaching approach for leaders, coaches, entrepreneurs, visionaries, educators, therapists, healthcare practitioners, spiritual leaders, and anyone committed to making a difference in their world.
See the Dates & Registration tab in the left column to take your next step.
More About the Program
Core Curriculum
Program Structure
ICF Coach Specific Training Hours
Required Reading
Dates & Registration
Transformational Presence Supervised Mentor Coaching Program
Certification
Transformational Presence Global Leadership Gathering