In the late 1990s, I knew it was time for a significant shift in my life. I was a successful voice teacher for opera and Broadway singers in New York City, I had sung on big stages with inspiring conductors, and life was good. Yet still there was a "blessed unrest," as dancer/choreographer called it, deep within. I sensed that something more was waiting for me—a greater purpose. And so my quest began to find out who I was deep down inside, and why I was here. Out of that quest came my second book, Soul Mission * Life Vision, as well as what would become one of my most popular workshops. On October 1st and 2nd, "Soul Mission" celebrates 20 Years by coming to Zoom for the first time.
10-hour Zoom Workshop
Thursday, October 1st—8 am – 2 pm ET / 5-11 am PT / 14-20 CET
Friday, October 2nd—8 am – 12 pm ET / 5-9am PT / 14-18 CET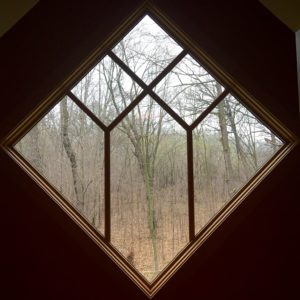 Answering the Big Question: Why am I here?
At some point in our lives, most of us ask: Why am I here? What am I supposed to be doing? How do I fit into my family, my community, the world? What is my greatest potential?
What if those questions could be answered? What if you could state your life's purpose boldly and without hesitation in a few powerful words? What if you could live every day in alignment with that purpose, sharing your gifts and making the difference that you are here to make.
The "Soul Mission" Zoom intensive is designed to help you do exactly that. It is an investment in your soul — an investment in the deeper qualities of inner peace, joy, and meaning in your life — essential qualities for a life of fulfillment and reward. This workshop offers a unique blend of spiritual connection, interactive and experiential approaches, meditation and ritual for self-empowerment, and practical application. In two extended Zoom sessions, you will claim your special talents and gifts, break through old patterns and limitations that have held you back, and step into your full potential.
In summary, the "Soul Mission" intensive Zoom workshop is:
a powerful investment in yourself to explore who you really are and what you came into this world to do
time spent with a group of people who are ready to make the most of their lives
two self-empowering days of claiming the inner freedom to live your life with clear purpose
More Information and Registration
To learn more about this two-day Zoom workshop and to register, visit the Soul Mission webpage. Scroll down to the Live Zoom 2-Day Workshop tab to find all registration information. To register, send an email.
If you are in a time of transition or have been looking for something that could deepen your awareness, help you tap into your own inner wisdom, and claim who you are and what you can bring to the world, look no further. I look forward to meeting you on Zoom!  
---
Related Blog Posts: