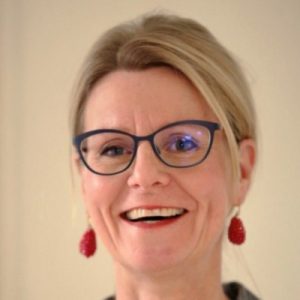 Become a Powerful Change-Agent in Your Organization
New Year-Long Program
Created and Led by Caroline Veerman,

Certified Transformational Presence Coach and Program Leader
Begins October 6, 2021
People often ask, How do you take Transformational Presence into your work – into a company or organization – and truly make a difference?
Caroline Veerman of The Netherlands, Certified Transformational Presence Coach and Program Leader, has designed a year-long virtual program to help you do just that. Applied Transformational Presence is built on her experience over the past 3 years with successfully implementing Transformational Presence in her work as a manager in a large health care organization.  She has been living and breathing this program, creating an environment for growth and transformation, while realizing positive "hard" results.
Applied Transformational Presence (ATP) is an interactive learning and development program for anyone working in a management level in an organization. ATP builds on the foundation of the TPLC, TPLA, an TPIC courses. The program is about:
Living, breathing, and speaking Transformational Presence
Learning by doing – working with the opportunities and challenges currently arising in your work and organization
Unlocking potential in yourself, your colleagues, your teams, your organization
Creating and leading your own Transformational Presence pilot
Realizing concrete and powerful results in your work
After completing the program, you will be confident and skilled to apply the fundamental approach and frameworks of Transformational Presence easily and naturally in your own work and organization.
The program begins on October 6, 2021 and concludes on October 5, 2022.
Contact Caroline Veerman to register.
Applied Transformational Presence is an interactive journey taking you from all you know and understand about Transformational Presence to actively living and applying it in your work. The program is built on 3 pillars:
Deepening your experience and understanding of the Transformational Presence approach
Applying Transformational Presence in your work situation through a pilot
Implementing Transformational Presence in your team or organization while doing your job
The program is structured in 4 modules:
Module 1: Building the foundation for being Transformational Presence in life and work
Module 2: Discovering opportunities for applying Transformational Presence in your organization, and designing a pilot project
Module 3: Running the Transformational Presence pilot in your organization
Module 4: Harvesting the learning while continuing your Transformational Presence work in the world
Each module includes a mix of:
Group sessions
Individual mentor coaching
Peer to peer learning
Masterclasses
Program Leaders
Applied Transformational Presence is led by creator Caroline Veerman, a Certified Transformational Presence Coach and Program Leader as well as an experienced manager. Caroline leads the group sessions throughout the program. 
Certified Transformational Presence Coaches and Program Leaders Katarina Cars from Sweden, Joanna Zawada from Poland, and Trace Hobson from Canada support your development and learning through individual mentor sessions. 
Guest speakers are invited from time to time to lead Masterclasses on specific topics, such as how to create a safe space for yourself and the people you work with, and developing your own Transformational Presence language. 
What will you learn?
Who is this program for?
Group Size and Pre-requisites
Dates & Registration