New tentative dates: January 23-27, 2022
Due to the coronavirus pandemic and current restrictions in international travel, we have not been able to offer this event in Costa Rica. However, we are hoping that January 2022 might be possible! At this moment, Costa Rica is still listed as high risk for travel from many countries. However, we are hopeful that advisories will be lifted soon. Things are much better there—many more people are fully vaccinated—and , and our retreat program is held in open-air spaces.
At this point, we are tentatively holding January 23-27, 2022 for this retreat. A definite decision will be made by early December, still allowing time for travel reservations. Rooms are being held in a small boutique hotel that we have partnered with for several years.
Participants must show proof of full COVID vaccination. Invoices will not be sent until mid-December.
If this program interests you, please be in touch with Kim Adams right away to reserve your place. There are currently openings for 4 more participants. Two participants have already confirmed. 
Life is full and fast. Many of us live in a whirlwind of responsibilities, opportunities, challenges, and relationships. And then came the coronavirus pandemic, bringing the world to its knees.
We do the best we can to keep up, yet sometimes we just need a break. There is a longing deep inside for stillness and quiet away from all that has held our attention, for time and space, for serenity and peace. Perhaps you can relate.
Join Alan Seale for four days in the magical tropical paradise known as Kantara. Kantara is an Arabic word meaning "bridge." As a child, Karen Montealegre, creator of this paradise, dreamed of that word, Kantara, having no idea what it meant. Yet she knew that someday she would have a place by that name.
Karen opens Kantara to Alan for the work of Transformational  Presence. She is our host for this four-day immersion experience, Enter the Silence: Hear the Wisdom of Your Soul, Rest in the Embrace of the Earth. Along with the horses and donkeys of Kantara, Karen also co-facilitates a part of your experience.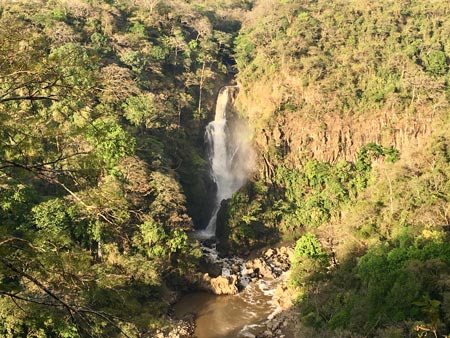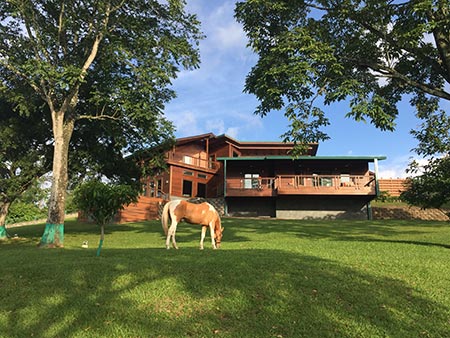 Where and When
Tentative dates are set for January 22-27, 2022—Sunday evening until Thursday afternoon—at Kantara Retreat Center near San José, Costa Rica. If you are interested in joining this immersion experience with Alan, please send an email.
Scroll down to the tab for Fees and Registration for all logistical information.
About Kantara
Program Description
Daily Schedule
Accommodations & Air Travel
Your Program Leaders
Program Fees & Application