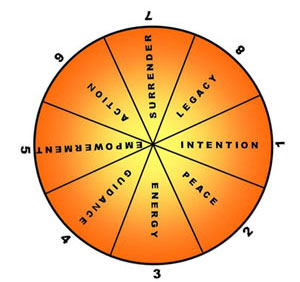 Both ancient wisdom traditions and modern-day quantum physics tell us that everything is made up of vibrating energy. You, your thoughts, choices, habits, and practices, as well as your work, your relationships, and the organizations you are a part of — at their essence, they are all energy in motion. When we relate to life as energy in motion and partner with the laws of energy for creation and manifestation, extraordinary things can happen.
Manifestation is the art of aligning potential, intention, thought, belief, commitment, decision, and action to achieve and sustain the greatest possible result. It's an inner process of transformation coupled with outer action and achievement. Inspired by the ancient Lakota Medicine Wheel and grounded in modern-day quantum physics, Alan has created the Manifestation Wheel, a dynamic and synergistic system for accomplishing goals, turning dreams into reality, visioning, decision-making, and facilitating breakthroughs.
Book: The Manifestation Wheel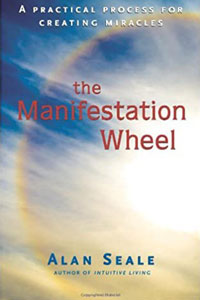 Drawing on his deep and profound knowledge of ancient wisdom traditions, how life works as energy in motion, quantum physics, and our increasing understanding of energy fields, not to mention his work with thousands of people who want to bring change into their lives and the world, Alan Seale has written a book that gives you a clear and practical system to do just that.
For many years, Alan used the Lakota Medicine Wheel and its concepts to powerful effect in the building of his life and career. Recognizing that the language of the Medicine Wheel was a bit arcane for today's world, he adapted the Medicine Wheel to create the Manifestation Wheel, a tool that is accessible, practical, and immediately productive for individuals, businesses, and organizations in the 21st century. Now Alan has written the guidebook to the Manifestation Wheel, making this simple yet profound process available to everyone.
In this groundbreaking book, Alan provides even the most "left brain" of thinkers with the means to infuse their work with "soul" and "spirit." The net effect of his approach: superior business or personal results achieved with less stress and strain. Finally, a "how to" guide to turn the concept of manifestation into something real and actionable. Skeptics, this is the real deal.

 

Paul Sherman
CEO, Team Coaching International (USA)

 
Audio Course